6 tags
6 tags
4 tags
showerstorm asked: Hey guys — Just wanted to say, great work so far; the story is intriguing & original in all the right ways. Two quick questions on how to spend more money: 1.) Are there any plans to print the DHP stories as a (paper) #0 issue? Please? 2.) I missed out on the t-shirts in a size that'd fit me, but any chance you'll be making patches of the campaign designs at any point? Thanks...
4 tags
4 tags
5 tags
4 tags
22.189948,114.182968 // HONG KONG
CALLUM ISRAEL / NINTH WAVE / KAPITAL I'd been to Hong Kong several times in my life.  Six times while with Blackbell and liaisoning with British SAS.  One time after the 1997 handover, and then seven times as part of Ninth Wave operations.  HK is gloriously messy, humid, and equal parts modern cosmopolitan and medieval.  I have an arrest warrant[[MORE]] out for me for deliberately sinking a shark...
1 tag
Kamchatka
From my friend Jenn Cortes: "Four volcanoes erupted at once in Kamchatka. Some guys filmed it and have a user-controlled camera with a 360 view. Pretty cool. "
5 tags
1 tag
The Massive #8
So the comic came out today.  Here's a PDF download of the script.  Ask questions if you have them, I'll do my best to answer.
1 tag
1 tag
Writing The Massive #11
In downtown LA, a few hours before an in-store signing.
6 tags
More Massive #11 ref
1 tag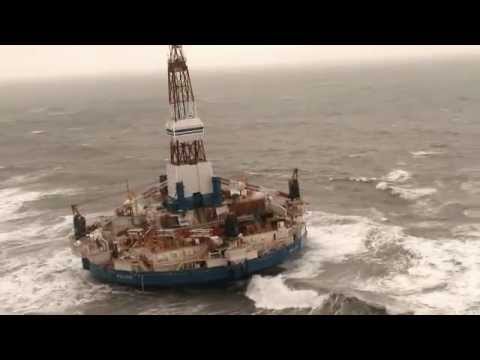 2 tags
The Massive #1 Reprint
Dark Horse is reprinting The Massive #1, charging a $1 for it, and I did this new cover for it.  I think its out in April.  See it much bigger here.
1 tag
1 tag
2 tags
2 tags
12 tags
6 tags
3 tags
Near Kamchatka
more
2 tags
Photo Essay: America In Crisis, 1970's
Fantastic set of images, some of them very emotional.  All of them taken right around the time I was born.
2 tags
Ryan
She was never supposed to be anything beyond an unnamed crewmember.  Now she has a name, a history, and a role in a major secondary plot.
4 tags
2 tags
1 tag
3 tags
1 tag
1 tag
8 tags
3 tags
script excerpt issue #1 p9
Page 9 Flashback Panel 1 Now let's cut to a shot of a huge wind farm, dozens of still turbines in the middle of open ocean.  Perhaps a sliver of land visible on the horizon. Caption: WIND FARMS IN AND NEAR THE EAST CHINA SEA HAVE GONE STILL, AS CHANGES IN THE OCEAN'S SURFACE TEMPERATURE HAVE ALTERED WEATHER PATTERNS.  THE COMBINED OUTPUT OF THE FARMS EQUALS 28.7 GIGAWATTS, NOW LOST, AND...
Moksha Station
LOCATION CAP: MOKSHA STATION THE INDIAN OCEAN -6.140555,82.766603
THE MASSIVE
built 1974 by AhnPak Heavy Industries Gifted to Ninth Wave as a show of support for anti-whaling initiatives, The Massive was renamed and incorporated into the organization in 2004.  Callum Israel, seeing powerful symbolism in repurposing a factory ship into a vessel of pure research, dedicated the ship to the "better understanding of the world's oceans and how our fate as a species in...
Mary, Kamchatka Campaign
cpt C Israel Kamchatka Kapital post-crash/ 392 days Mary driving the Holle in attempt to divert incoming hostiles, ones Lars has tagged hostile, Siberian pirates or localized militia.  This was the last we saw of Mary for many long days.
1 tag